Nicole Adamson, Research Manager at VMBS Jamaica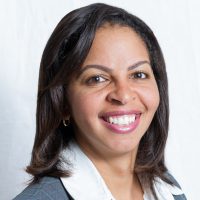 For a few years I'd been feeling a bit lost, with no direction and stuck in a job that I'd outgrown, having been there for 8 years. I was looking for persons I found inspirational on social media and a common thread I found with successful female leaders is that they sought the help of a coach. Even coaches themselves found value in being coached on their own journeys. I reached out to a couple of coaches but they didn't seem to fit.
But Gertraud's infectious optimism and her genuine desire to cheerlead her tribe allowed me the comfort I needed to know that I would have a safe space with her to really dig deep, discover what was holding me back and put in the work to move my career forward. Her HR expertise was also a plus. The journey hasn't been comfortable and it's ongoing. Gertraud challenged me each step of the way and, even now, keeps me accountable to the commitments I've made to myself. To anyone seeking that extra push on their leadership journey, Gertraud meets you where you are. She asks the hard questions, but she's supportive and encouraging. She allows you to have doubts and then challenges you to tackle them. She cares and that's her superpower.