Is it possible to…

… choose a life of __________, fully committed to your own growth & happiness without any regrets & secret guilt to putting YOURSELF first?

… plan a big move – in your career, moving countries, into a new chapter in life or even all together – AND still find some space to rest?

… push your dreams, dare to share bold intentions AND still find your way to rationally do the right things at the right time?

… even find a way to push not for the sake of pushing (and feeling secretly exhausted and so tired), but to push within your full energies and in your own power. To push for what you really want?

… be kind and set boundaries?

… be vulnerable and powerful?

… to have time, and feel flow AND be fully focused on work & all other projects you're juggling?

… lead that move in the most authentic way that really feels true to me?

Those questions run in our heads and hearts while we navigate our next big, and bold move.
It takes a village to create a big, and bold move in your life and career. There are a million of things on your To Do list, and your most loved people are impacted by the decisions you're making. Big change comes with big pressure. Big change also comes with tight To Do lists, no time to breathe and almost no time to rest, think & get a clear mind.
Big change also comes with a time of lonliness. The time when only you know what direction you want to go. And before answering all questions to everyone, you first need to be clear with yourself.
Many times we put all those questions in a big, and black box. Some will be answered by time, some need patience and some will drive us nuts. During a big and bold move, we're already putting all our life in boxes. We only need to draw this bit of attention to the questions that really matter most – and we'll bring the first spark of light back and the dose of certainty that we need right now.
Ideas lead to first steps. And every great idea starts with a spark.
Sparks of curiosity and joy. Everyone who loves this moment of sitting together at a bonfire, will remember that excitement when the first sparks starts to glow. We start to share stories, we listen, we wonder and we feel inspired by the community around us.
Bethel Nwaneri is one of the most inspiring and vibrant HR executives in Africa. She's mastered big and bold moves both in her HR career and now leads HR for EMEA. She raised three wonderful kids while growing her impact as a leader and coach.
Gertraud Eregger believes that you can both push with all grace towards your big and bold move, while still finding space to rest. She studies authenticity in leadership and has worked with women leaders from all parts of the world on big career and life decisions. She's a mother of two wild and compassionate girls, and had experienced 7 big personal and professional transitions in her own life in the last 7 years.
Bethel & Gertraud met in Ethiopia, followed each other's growth, and now team up as executive coaches.
We're creating 4 extraordinary leadership sessions in the next months and work with a small group of women leaders. Everyone working through a big and bold move this year.
Everyone of you in another phase of transitioning. At the early stage of moving into a new season, just in the middle or some of you already with the feet on the ground again. We'll learn through listening to each other's challenges and dreams the most.
SESSION 1 | Kick-Off Celebrations | Thursday, 2nd of March – 2 to 3 PM CET
In our Kick-Off Session, we'll welcome you all. We create a space where you can be YOURSELF – feeling authentically and refreshing you, with all your roles, positions, your worries and dreams. You'll walk away with this spark of inspiration again to move things forward – and this time with so much more joy, creativity and a sense to take better care of yourself.
SESSION 2 | Inspired to dream| Thursday, 6th of April – 2 to 3 PM CET
We start our work of locking into our dreams, and checking in with reality. What do you really want? We'll walk away with inspired intentions for your next chapter and steps in your move.
SESSION 3 | The dark sides of your move | Thursday, 4th of May – 2 to 3 PM CET
A space to process everything that stands in your way. What is your big and bold move costing you? We speak your language, and fully understand that your move comes at high cost. Your energy and time is super focused on this next, big change in your life. Giving those emotions space is a powerful way to speed up again – at your own pace and with much more grace, kindness and motivation.
SESSION 4 | Experimenting with new rituals | Thursday, 15th of June – 2 to 3 PM CET
Rituals can turn an ordinary day, into an extra-ordinary one.
When you're in moving more, an ordinary day can be stressful and very intense. Juggling your career, family and everyone you take care of makes every ordinary day a day to watch your energies. Rituals help you to pause, and load your own batteries in a much more focused way. You take care of many around you – so we want to help you to create a practice of self care for yourself and make this a non negotiable meeting in your full agenda.
Invite only!
Committ to the entire series, and we'll be so happy to share the Zoom room invite with you.
You'll meet a room with vibrant, inspiring and bold women. The only investment you need now is 3h of time, space and focus in your agenda.
This is YOUR strategic board meeting for YOURSELF.
This is more than a vision board…it is a real Board of visionaries, dreamers and believers.
Your Team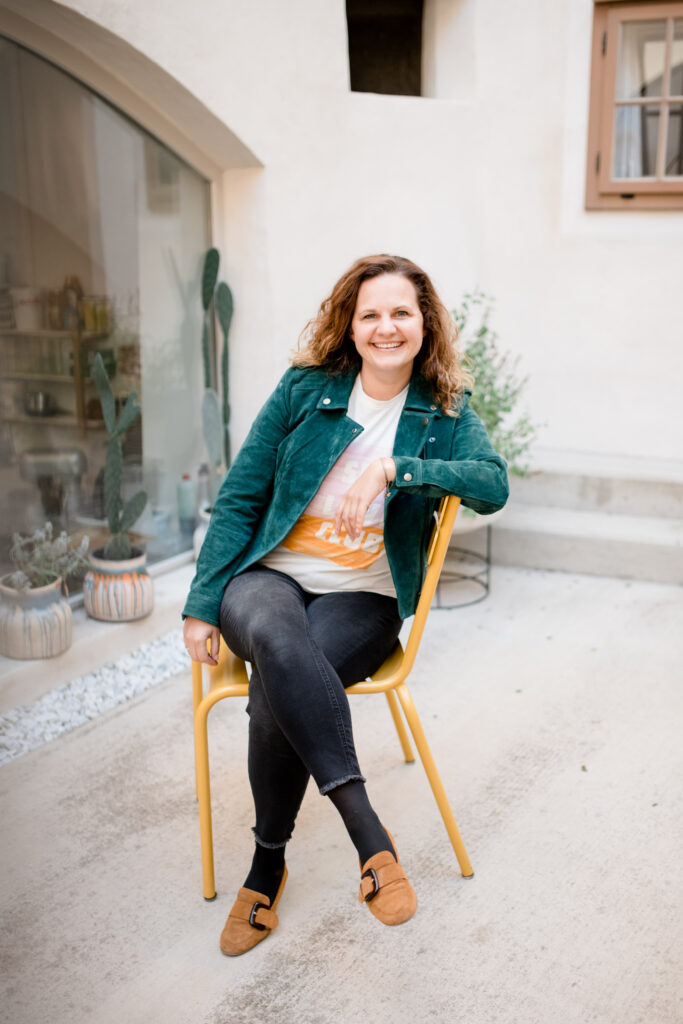 Gertraud Eregger is a Global Career Coach & Founder of create your move. She lived and worked in Ethiopia & in Jamaica building a portable coaching business. Gertraud connected global talent & treasures with the world, and with their world again. By being inspiringly present with you, she has a unique gift to see the talent you are, and help you create your next path with courage & lightness.
She holds both a Master in International Management and Human Resource Management, and is an ICF certified international executive coach.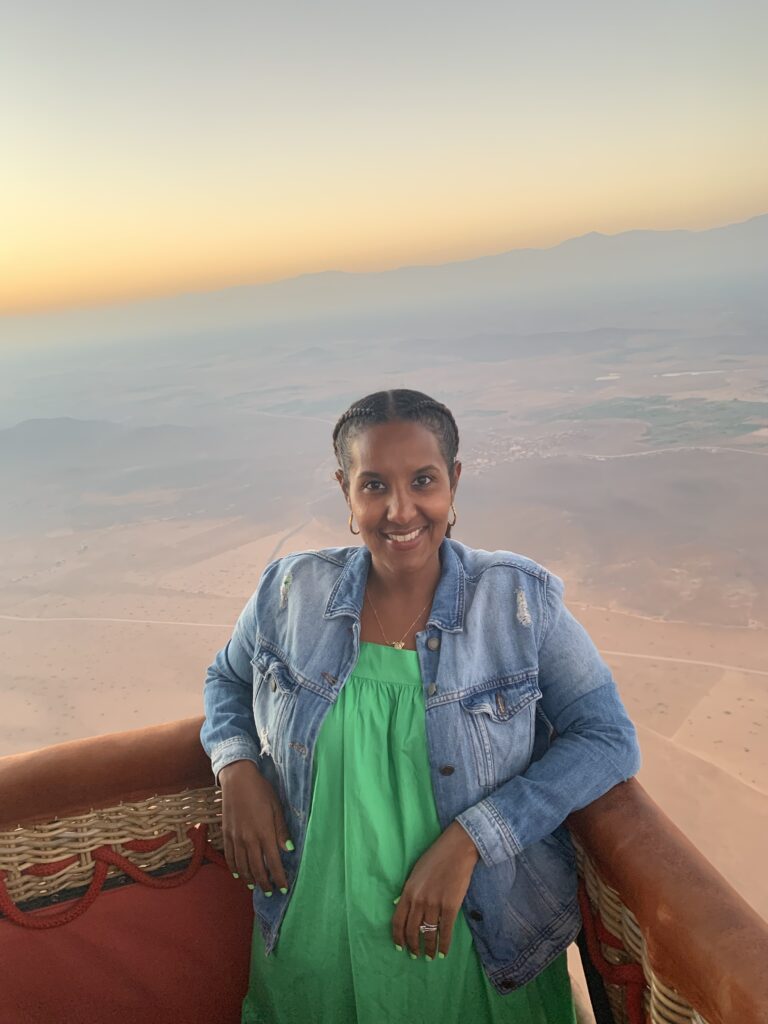 Bethel Nwaneri is a Global HR Executive for General Electric in Europe Middle East and Africa. She is responsible for developing and executing HR strategy, culture activation, talent development including inclusion and diversity. Bethel is an Executive Coach who walks side by side with leaders to explore depth, understanding and impact.
Bethel is a wife, mother of 3 beautiful children (2 boys a 1 girl) and daughter of two inspiring parents who dedicated their professional lives to helping families and children in developing countries all over the world. Bethel is an authentic, passionate, and empathetic individual who wakes up every day with the zeal to pour into others. Her greatest gift is her intuition and ability to form a relationship with anyone who crosses her path.
She holds a Bachelor of Arts in Communication from George Mason University, Virginia, and an MBA from the University of Maryland, College Park, USA. A truly global citizen, Bethel was born in Ethiopia and lived her formative years in several continents before making her home in Nigeria where she lives with her family. She speaks 3 languages and in her spare time, she loves to travel, invest in young leaders, and teach financial literacy.